Post Classifieds
Five Home Improvement Projects that are Low Cost and High Impact
By NAPS (North American Precis Syndicate)
on June 28, 2023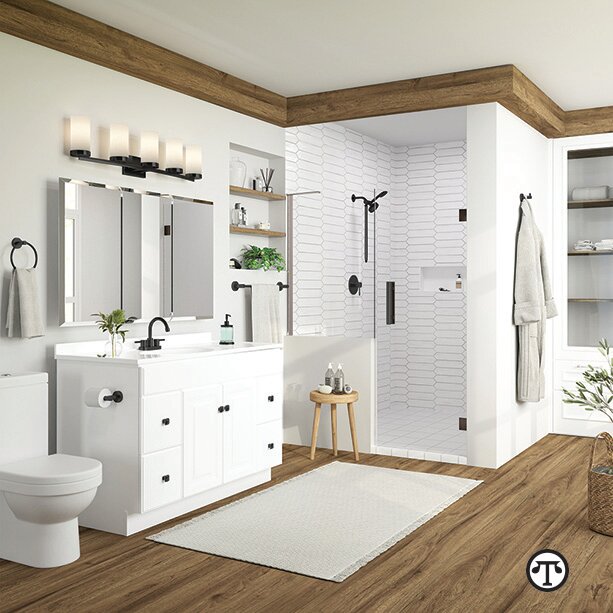 (NAPSI)—Housing prices may be as expensive as ever, but that doesn't necessarily mean you have to put your plans for a dream home on hold. Rather than purchasing a new house, many homeowners are instead opting to improve their current living spaces through redecorating and Do-It-Yourself projects. You don't have to be a DIY expert to get started—many of these projects are extremely approachable, helping you to upgrade your home without breaking the bank.
What You Can Do
There are seemingly endless possibilities when it comes to home improvement, so it might be overwhelming to determine where to begin. To give you some inspiration, the experts at Design House have shared five DIY-projects that are low cost and can result in high impact on your home.
• Get a Handle on Hardware—Replacing hardware on your kitchen cabinets, vanity pulls, hinges, or doorstops can create an instant makeover and is a DIY project anyone can take on. Selecting new hardware allows you to explore trending designs that immediately make a dated home more current. An affordable upgrade, hardware is often sold in convenient, pre-packed quantities and can often be purchased for less than $100.
• Install a Lamp Post—Lamp posts are a great way to increase the curb appeal of your home, adding beauty to entranceways, walkways, and paths. As an added benefit they can also provide increased safety after dark and help with easier navigation from place to place at night.
• Add a Medicine Cabinet to Your Bathroom—Give your bathroom a refresh by installing a medicine cabinet. In addition to providing extra storage, medicine cabinet designs offer a variety of styles and sizes to choose from that will best fit both your aesthetic and functional needs.
• Update with Upholstered Seating—If you have an open floor plan, explore incorporating upholstered seating throughout your kitchen and dining areas. At bar, counter, and dining areas, utilizing upholstered seating is a simple way to enhance your home with touches of luxury.
• Brighten a Room with a Mirror—Mirrors reflect light, which can result in making a room appear more open and illuminated. Adding a mirror can have the effect of an additional window or light source. By strategically placing a mirror on the wall, you can enhance both the lighting and spatial qualities of a room.
These are several of the many projects anyone can take on without extensive DIY experience. In addition to being affordable, all of these upgrades can have a high impact when it comes to enhancing your home.
Learn More
Design House offers a variety of products to empower homeowners to create living spaces they will love. For more information visit: www.todaysdesignhouse.com.
On the Net:North American Precis Syndicate, Inc.(NAPSI)
Get Top Stories Delivered Weekly
Recent theclockonline News Articles
Discuss This Article
MOST POPULAR THECLOCKONLINE
GET TOP STORIES DELIVERED WEEKLY
RECENT THECLOCKONLINE CLASSIFIEDS
HOUSING

JOBS

FOR SALE

TUTORS
Plymouth State produces top
LASIK New York
doctors that specialize in lasik and laser refractive eye surgery.
TODAY'S PRINT EDITION