Post Classifieds
Learning to Save Lives With Cutting-Edge Technology
By NAPS (North American Precis Syndicate)
on July 5, 2023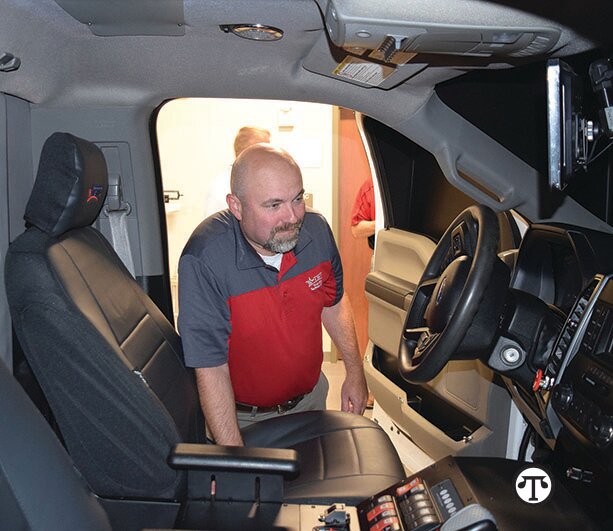 (NAPSI)—For most people, a college education can lead to a better life, but for one group of students at a unique institution, it can lead to saving lives.
EMS Education
At Texas State Technical College (TSTC), the Emergency Medical Services program has taken training students to a new level with the introduction of the first complete ambulance simulator in North America.
Echo Healthcare delivered to TSTC's Abilene campus a Ford F350 ambulance that was converted from a road-operating vehicle to a full-size simulator.
Coby Meyer, Echo Healthcare's chief operating officer, explained the reason: "When it comes to technology, TSTC is the trend leader."
Why It's Needed
According to onetonline.org, the need for paramedics in Texas was expected to grow 19% between 2020 and 2030. The annual average salary for paramedics in Texas is $48,380.
In its Emergency Medical Services program, TSTC offers an Associate of Applied Science degree in Paramedic, as well as certificates of completion in Emergency Medical Services—EMT, Emergency Medical Services—Advanced EMT (AEMT), and Emergency Medical Services—Paramedic. The program is available at the Abilene, Brownwood and Harlingen campuses.
How it Works
To turn the ambulance into a classroom, the engine was replaced with SimLeader technology and the windshield and side windows are now equipped with large video monitors that give trainees the feeling of actually traveling on various roadways.
The ambulance is used to play out different scenarios. Students begin by responding to a medical scene in TSTC's Immersive Interactive lab. The scene, displayed on three walls and the floor in a different classroom, could range from a city park to a family home.
The trainees arrive on the scene to find a medical manikin. They assess the patient and begin the transport process from the scene to the ambulance. Once loaded into the ambulance, one student will be in the back treating the patient while the other will be driving.
Instructors will be able to see what is happening through video monitors, letting them change road conditions through the installed computer programming. Those road conditions could include skidding on ice or hitting a pothole, which will actually give those inside the feeling that they are sliding or bouncing.
Once the students arrive at the virtual hospital, the patient will be transported back to the Immersive Interactive lab, which will be reset into a virtual emergency room.
"Cutting-edge technology in EMS education accomplishes much more than providing an efficient, safe and realistic opportunity for students to learn," said Ronnie Pitts, director of decision support of TSTC's Allied Health division. "TSTC creates learning environments that inspire students to embrace innovation, adapt to technological advancements, and actively contribute to the rapidly evolving world. We are preparing them to be future leaders, problem-solvers and contributors in a technology-driven society in as lifelike a simulation as possible."
Good For The Profession
For ambulance companies, the simulator will save time spent in training employees. "We send our EMTs to a two- to three-day course for them to learn how to drive an ambulance," said Will Hendon, the North Texas regional director of Global Medical Response and a 2010 TSTC EMS graduate. "Imagine driving a smaller car your entire life. Getting into the driver's seat of an ambulance will feel overwhelming. It brakes differently than a regular vehicle, and it accelerates differently. This is going to help ambulance companies in that respect the most."
Good for the Students
Kyle Nichols, a current Paramedic student at TSTC, sees another benefit of the simulator. "To have someone actually in the driver's seat so we will be able to communicate time and distance from the hospital will be vital to our training," he said. "Our entire career is built around good communication."
Learn More
For further information, visit www.tstc.edu.
On the Net:North American Precis Syndicate, Inc.(NAPSI)
Get Top Stories Delivered Weekly
Recent theclockonline News Articles
Discuss This Article
MOST POPULAR THECLOCKONLINE
GET TOP STORIES DELIVERED WEEKLY
RECENT THECLOCKONLINE CLASSIFIEDS
HOUSING

JOBS

FOR SALE

TUTORS
Plymouth State produces top
LASIK New York
doctors that specialize in lasik and laser refractive eye surgery.
TODAY'S PRINT EDITION